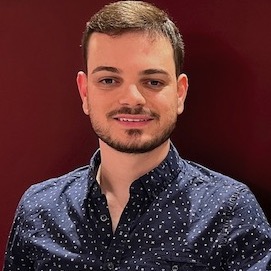 Johnnatan Messias
Research Assistant at MPI-SWS
About me
I am a research assistant at the Max Planck Institute for Software Systems (MPI-SWS) in the Blockchain Research group and a Ph.D. Candidate at MPI-SWS and the Universität des Saarlandes (UdS). I am advised by Dr. Krishna P. Gummadi and my Ph.D. research focuses on fairness concerns on proof-of-work blockchains and on Decentralized Finance (DeFi). My advisor and I started the MPI-SWS Blockchain Research group in August 2018. Our group has collaborators from Inria, Northeastern University, and Vrije Universiteit Amsterdam. In 2022, I did a 6-month research internship at Chainlink Labs. In 2017, I completed my Master's degree in Computer Science at the Universidade Federal de Minas Gerais (UFMG), Brazil, with Dr. Fabrício Benevenuto as my advisor. During my MSc, I also held two research intern positions at MPI-SWS in Saarbrücken, Germany. I studied Computer Science at Eötvös Loránd University (ELTE) in Budapest, Hungary, in 2013/2014 during my exchange program (Science Without Borders - CAPES). I completed my undergraduate degree in Computer Science at the Universidade Federal de Ouro Preto (UFOP), Brazil, in 2015.

I have also worked on machine learning projects for risk and loan default prediction and health insurance characterization and forecasting. One of the projects was awarded as the most innovative health software in Brazil in 2019, according to IT Forum 365, promoted by PwC and ITMidia. In 2018, I joined the "Eleições sem Fake" project to provide transparency along with the Brazilian elections and counter misinformation.

My full name: Johnnatan Messias Peixoto Afonso.
Selected Publications
For a full list of peer-reviewed conference and journal publications, kindly check my Google Scholar or DBLP Profile.
Interests
Blockchains
Data Analysis
Social Networks
Machine Learning
Education
Ph.D. in Computer Science

2018 - present

MSc in Computer Science

2015 - 2017

Student Exchange

2013 - 2014

BSc in Computer Science

2009 - 2014
Language
Portuguese

(Native)

English

(Professional)

German

(Basic)